Experience the rich taste
of freshly roasted beans!
Step into Steampunk Coffee Wonderland
At Steamy Bean Coffee, we invite you to experience the elegance and sophistication of the Victorian Era with a modern twist of steampunk. Our coffee selection is carefully curated to transport you to a world of opulence, where time stands still, and the aroma of freshly brewed coffee fills the air. Indulge in our unique blends and embrace the magic of steampunk as you savor every sip.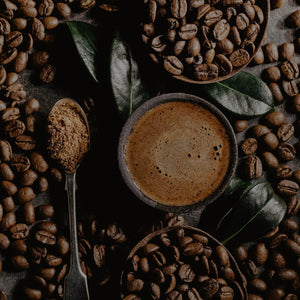 Explore the
diverse world of coffee
Discover a wide variety of classic and unique coffee blends.
View Collection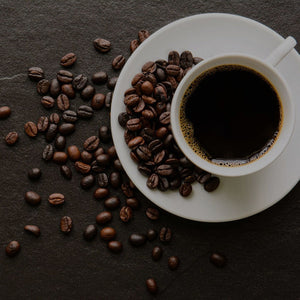 Intense blends
for bold coffee lovers
Expertly crafted blends for the ultimate coffee experience.
View Collection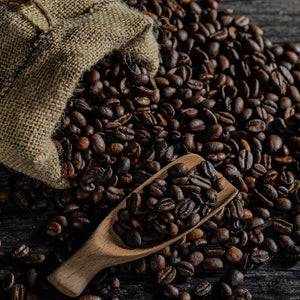 Experience the
Finest Specialty Coffee
Discover the unique flavors and origins of our premium beans.
View Collection
Victorian Era Inspired Brews
We pride ourselves on sourcing only the finest beans from around the world to create a selection that caters to all tastes. Whether you prefer a strong espresso, a creamy latte, or a classic pour-over, our selection of coffee is sure to satisfy. Each package is designed with a steampunk-inspired look, adding a touch of elegance to your coffee ritual. So, elevate your coffee game and immerse yourself in the Victorian Era with our premium selection of coffee.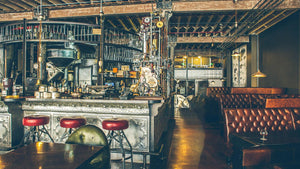 Steampunk Inspired Coffee
that Takes You Back in Time!
Step 1
Choose your beans
Browse our selection of premium beans and choose the ones that best suit your taste preferences. We offer a variety of origins, blends, and roast levels to choose from, so you can find the perfect beans for you.
Step 2
Place your order
Once you have chosen your beans, add them to your cart and proceed to checkout. You will be prompted to enter your shipping and billing information, and select your preferred shipping method.
Step 3
Enjoy your coffee
Once your order is placed, we will roast your beans and ship them out to you as soon as possible. Once you receive your beans, grind them just before brewing and enjoy the delicious taste and aroma of your fresh coffee.
Frequently Asked Questions
Our coffee beans are roasted in small batches using traditional roasting methods and modern technology. This ensures that each batch is consistently delicious and brings out the unique characteristics and flavors of each origin.
Our coffee beans are sourced from the finest farms and derivatives around the world. We work with experienced farmers who use sustainable and ethical practices to grow and harvest the best beans.
We roast our beans just before they are shipped, so you can be sure that you are getting the freshest beans possible. We also ensure that our beans are packaged in airtight bags to preserve freshness and flavor.
Yes, we offer a variety of roast levels, including light, medium, and dark. You can select the roast level that best suits your taste preferences when placing your order.
Coffee beans should be stored in an airtight container in a cool, dry place. Avoid storing beans in the refrigerator or freezer, as the moisture and temperature fluctuations can negatively affect the flavor. Beans should also be kept away from light, as the beans can absorb odors and the light can cause the coffee to degrade.
The perfect cup of coffee depends on personal preference, but there are a few general guidelines to follow. Start with freshly roasted, high-quality beans and grind them just before brewing. Use the appropriate amount of coffee for your brewing method, and be sure to use the correct water temperature. Experiment with different brewing methods and adjust the time, temperature, and ratio of coffee to water.
What our customer say about us
★★★★★

I have been a customer of steamy bean for a few months now and I have to say, I am extremely impressed with the quality and freshness of their beans. The selection is also fantastic, I love trying new blends and flavors. Highly recommend steamy bean.

John Smith
★★★★★

As a coffee connoisseur, I have tried beans from many different roasters, but none compare to the quality and taste of the beans from steamy bean. Their commitment to sustainability and ethical sourcing is also a huge plus. I will definitely be a long-time customer.

Sarah Johnson
★★★★★

I recently placed my first order with steamy bean and was blown away by the freshness and flavor of the beans. The packaging also kept the beans fresh for a long time. I highly recommend this steamy bean shop to all coffee lovers.

Michael Brown
★★★★★

I have been a loyal customer of Steamy Bean for over a year now and I have never been disappointed. Their beans are always fresh and delicious, and the customer service is top-notch. I love supporting a business that is committed to sustainability and ethical sourcing.

Lisa Davis